The bento boxes I ordered while sick have arrived. Ordering COD is so wonderful, really.
Please excuse my lunchtime pictures but I live in Japan. Photographing your meal is a way of life here.
I had to go shopping for some silicone bento partitions/cups but this week I was ready to go.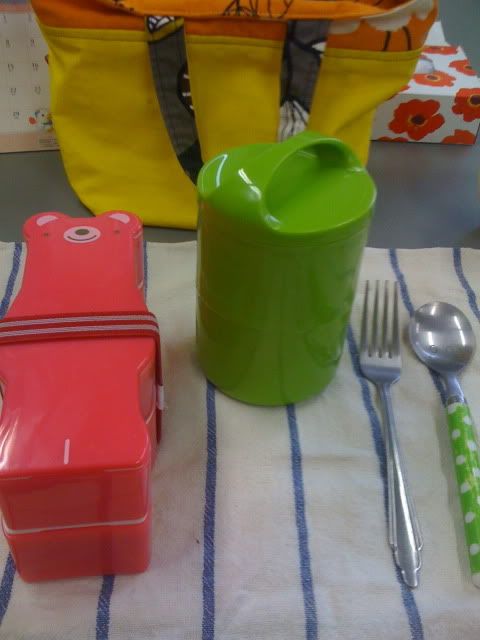 The bear alone or the green tower (which has three compartments total but you can use or you can use it with one or two) alone are a fine size for packing snacks for between dance classes on Saturday when I don't want a full lunch, and together they work for school. The bear also comes with a bear-shaped ice-pack you can put between the two layers. Behind them is the lunch bag I made with wipe-able interior.
( Inside the bento. )