Today, in less than an hour of posting, I sold my Fire costume.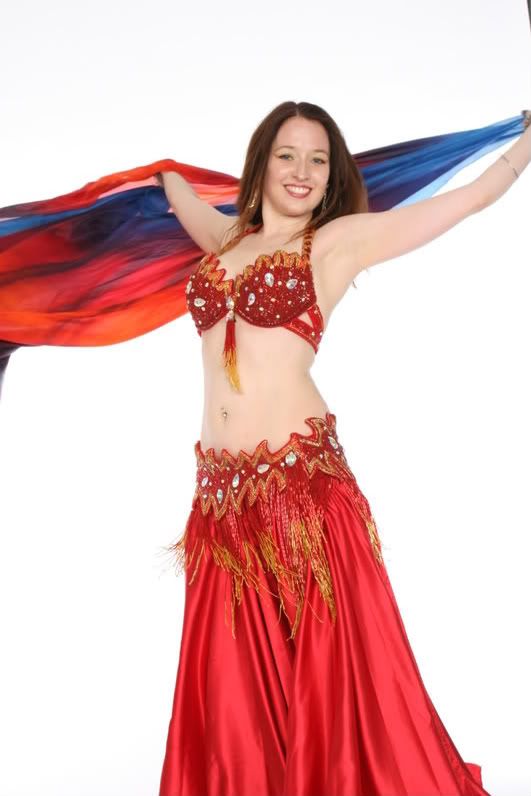 The Fire epic reconstruction:
http://parasitegirl.livejournal.com/
623956.html
It goes to a good home. Bernie, my body double but chestier, now owns it. We know it will fit her because this is the third costume she has purchased from me.
My web fund grows.
Mourn not, I still have 15 bedlah (bra and belt sets) and 6 full costumes and countless skirts and such. I have no shortage of costumes...although I don't have many red ones left.
I have Farasha's costume in progress and am working on Ezma's green vintage set. After those will probably come Nourah's coin set and I will Ozma-Up my basic pink Sahar.