As God is my witness, I didn't know shiso was capable of taking over a garden. I should have known. It behaves like mint. Last year's seedpods seem to have contaminated my whole balcony. I am removing shiso sprouts from many a planter . Today I am bringing one shiso-plant to the studio in an attempt to encourage "Take a leaf home..take 5!"
... if I see anyone taking a leaf home I will try to make them take a whole plant.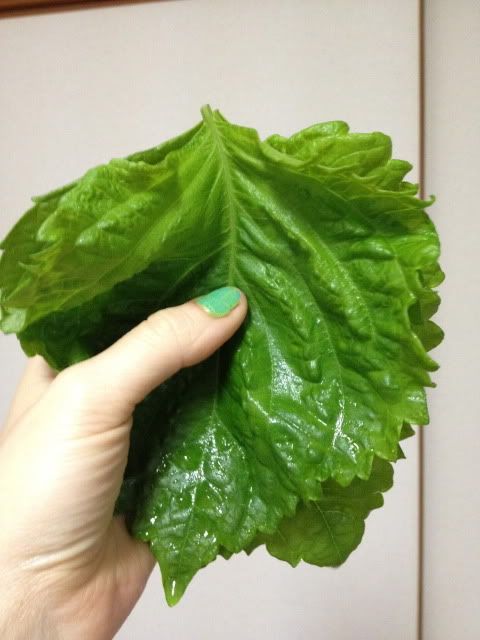 My original idea was to blog a whole week of shiso uses…but I could see myself growing really annoyed with shiso and having a fridge full of shiso-food item I don't want to contemplate ever again. I live alone.
So, I'm only promising 4 days in the week. If I use it everyday and tell you about it. Hey, think of it as a Bonus. SERVICE FOR YOU!
( Day one results, recipe links, and photo )